Explore Your Future Now
EXPLORE YOUR FUTURE NOW...

Here you will find detailed information about all of the CTE programs Peoria Unified offers. Please visit the program pages below based off of the category that most interests you

** Not all programs offered are offered at all campuses, but there are options to take a program not offered on your campus**

Interested in a program not on your campus?

Complete the Student Co-Enrollment form

Have a guardian sign it

Turn in the completed form to your school's counselor

Wait for a notification from your counselor regarding admission or waiting list acceptance to the program

Career & Technical Student Organizations

These organizations are designed specifically for students enrolled in CTE programs. The activities and events are directly aligned to the programs and coordinating careers.

Click here to visit our CTSO page.

CTE Graduation Endorsement

Students may pursue a CTE Mastery of Subject Area Graduation Endorsement by completing a course sequence in a specific program. This endorsement will be added to a high school transcript indicating academic achievement in a major area of study. Students will receive a graduation medallion, certificate and pin for the program completed. Students may receive endorsements in multiple CTE programs. Click here for informational flyer.

Completion of all courses within a CTE program
Completion of a work-based learning experience
"B" average or higher
80% on assessments
One year membership in CTE student organization
Final approval from CTE teacher

Peoria Unified School District is a member of West-MEC (Western Maricopa Education Center), a joint technical education district that partners with school districts to improve and expand Career & Technical Education programs.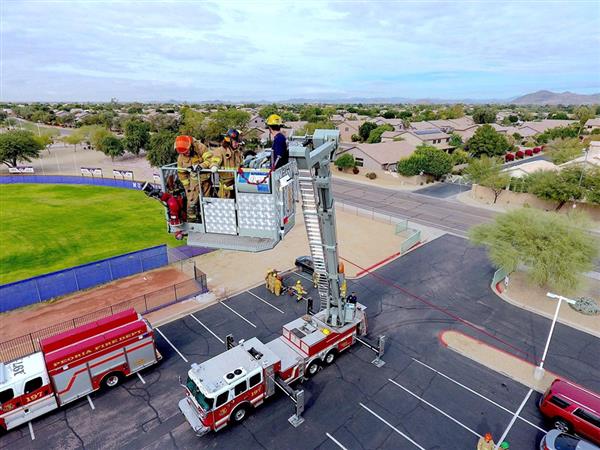 Programas CTE
Linked A continuación encontrará información detallada sobre todos los programas de CTE que Peoria Unified ofrece en español.

Haga clic aqui para ver informacion sobre programs CTE en Espanol.

 



































Annual Public Notice of Nondiscrimination

Peoria Unified School District does not discriminate on the basis of race, color, national origin, sex, age, or disability in admission to its programs, services, or activities and provides equal access to the Boy Scouts and other designated youth groups. The Peoria Unified School District's Career and Technical Education (CTE) department does not discriminate in enrollment or access to any of the CTE programs available, such as Business, Marketing & Management, Communication & Information Systems, Environmental & Agriculture Systems, Health Services, Human Services & Resources, and Industrial, Manufacturing & Engineering Systems. For more information on program prerequisites. The lack of English language skills shall not be a barrier to admission or participation in the district's activities and programs. The Peoria Unified School District also does not discriminate in its hiring or employment practices. The following person has been designated to handle inquiries regarding the nondiscrimination policies:

Notificación Pύblica Annual de No Discriminación

El Distrito Escolar Unificado de Peoria no discrimina en base a raza, color, origen nacional, sexo, edad o discapacidad en la admisión a sus programas, servicios o actividades y proporciona igual acceso a los Boy Scouts y otros grupos juveniles designados. El Departamento de Educación Profesional y Técnica (CTE) del Distrito Escolar Unificado de Peoria no discrimina en la inscripción o el acceso a cualquiera de los programas de CTE disponibles, tales como Negocios, Marketing y Gestión, Sistemas de Comunicación e Información, Sistemas Ambientales y de Agricultura, Servicios de Salud, Servicios y Recursos, y Sistemas Industriales, de Manufactura e Ingeniería. Para obtener más información sobre los prerrequisitos del programa, consulte la Guía de descripción del curso aquí. La falta de habilidades en el idioma inglés no será una barrera para la admisión o participación en las actividades y programas del distrito. El Distrito Escolar Unificado de Peoria tampoco discrimina en sus prácticas de contratación o empleo. La siguiente persona ha sido designada para manejar las consultas relacionadas con las políticas de no discriminación: