Return to Headlines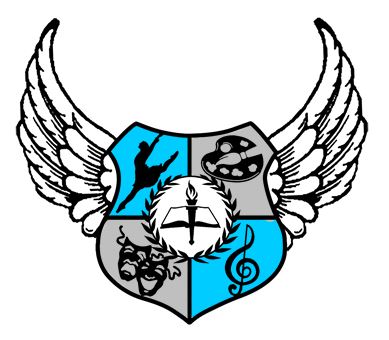 FOOTHILLS FINE ARTS ACADEMY
Week of August 26th, 2019
MODIFIED MONDAYS
Just a reminder that Monday is a Modified Monday. Students will be released at 1:00PM. Please ensure you have arranged pick up at this time if you provide transportation for your children daily.
STUDENT COUNCIL FUNDRAISER
We started our Student Council annual fundraiser this week. Know there is an award system in place for kids when they get orders completed. The students can meet the Student Council representatives for the reward system in the cafeteria quart yard area in the morning. Know this fund raiser is for our Student Council Projects they do all year. We hope you can contribute.
SCHOOL SAFETY
We are thankful for our Foothills families that are helping keep our students safe. Please be aware that we do not want to children to walk across parking lot areas to be picked up on 63rd Ave. We are suggesting no parking or stopping on 63rd Avenue around the crosswalk areas as this is developing some unsafe situations for students and staff. We appreciate the patience of waiting in the cue lane north of the parking lot to pull into to pick up kids. On the FH web site, you can review the parking lot map and directions under the tab Our School.
PARENT PACKETS
We apologize for our delay getting the parent handbooks out as we have had some printing problems here at Foothills. Know that there are some important aspects to review and there are some signature pages needed. Also going home is the Student and Parent Handbook from PUSD that also requires a signature page.
MOVE ON WHEN READING
Parent of our 3rd graders, please know there has been, for several years, State rules and regulations regarding 3rd grade success in the State of Arizona. This focus is specifically in the subject of Reading during their AZMERIT Testing. This is called "Move on When Reading". We highly suggest that you read the informational page in the Student and Parent Handbook (orange color) that was provided to you last week. Also, on the Foothills Web Site there are videos that will explain the entire program.
DROP OFF TIME
Please know we desire kids to be to school on time. We highly suggest that kids arrive at school by 7:55 each day to get to the classroom on time. Any students who are late, parents must sign their children in at the front office.
SITE COUNCIL
Site Council is a group of community and parents that would like to get good information about programs and some decision making on ideas for the school. Our first meeting will be on Tuesday September 3rd. The meeting dates are on the Foothills Site Council Web Page under Community. The meeting will start at 6:00PM. Meeting will be held in the school library. The focus of our Site Council this year will be based on the needs and interests in the school.
Funding and Budgets
Safety
Family Engagement
School Culture
School Discipline and Behavior
HOUSE SHIRTS
All kids have received HOUSE shirt order forms. Please order you child a shirt for the HOUSE days. These are celebrations our Foothills Families. Monday is our first 5th-8th grade HOUSE get together. These will be happening twice a month on the Modified Mondays. ALL 5th-8th grade students should wear their HOUSE shirt or a shirt of their HOUSE color this coming Monday.
UPCOMING PTSO & SCHOOL EVENTS
THIS THURSDAY August 29th - Peter Piper Pizza Dine Out Night (4:00p-8:00p) 75th Ave and Bell
September 13th - Family Game Night (5:00p-8:00p)
September 18th - Fall Picture Day
September 24th – Chipotle Dine Out Night (4:00p-8:00p) 59th Ave and Thunderbird
October 17th - Barros Pizza (4:00p-Close) 59th Ave and Thunderbird
OTHER GREAT THINGS
FAMILY GAME NIGHT
Our PTSO will be hosting a family game night on Friday September 13th at 5:00PM. You will be receiving a flier in your child's backpack. The tickets for the event are on sale in the front office. We suggest getting them early!
CACTUS LACROSSE
The sport lacrosse is starting up again at Cactus HS this Fall. The goal is to build the sport of lacrosse in the Cactus Community. The grades for the program are K-HS. There are some participation options. Go to the Foothills Website and you can get information about the program. If you have questions, you can call Coach Casey at 623-363-7342.
YEARBOOK COVER CONTEST
Attention all artists! We are having a Yearbook cover design contest! If your child would like to participate, they can get a flier in the front office, from Ms. Leher in the dance room, or from the art teacher Mrs. Alletto. All designs are due Friday October 4th.
CREATIVE RECYCLING
We are continuing our Creative Recycling project this year at Foothills. We are collecting some recycling materials for project usage. We have a list of materials that we are asking for on our Foothills Web Site. You click this link as well. Next Friday (August 30th) is our first creative recycling day. If you have the materials on our list, please drop them off at school. The recycle cans will be in the front of the school office.
REMINDERS
FOOTHILLS FOOD SERVICE
You can start to apply for the Free and Reduced Meal Program before school starts. You can apply on-line at www.peoria.schoollunchapp.com Applications are processed within 24-48 hours. If you desire a paper version, please stop by the school office.
Pay for school lunch via the use of the myschoolbucks account you can create and update regularly. This account you create will help you child get lunch with no cash coming to school. In this account you can add funds to the school food service for you child. You can also check the balance of the account and the history of the school food purchased transactions. You can set this up at www.myschoolbucks.com
IMMUNIZATION REQUIREMENTS
This is just a heads-up courtesy message... Our students who are 11 years old will need updated shot records for school enrollment. We highly suggest that you make those doctors appoints before school starts. Those doctor offices get busy in August due to this state health requirement.
COMMUNITY VOICE
Thanks for our Foothills Family members to sign up for school opportunities to help the community. On the web page you have an opportunity to sign up for helping the school. On the web site you will see opportunities such as Site Council, PTSO, and of course to help the school as a Volunteer. Please got to the Foothills web page and click on the link to sign up for what you are interested in. Know if things are not working, you can always reach out via email or phone call to Dr. Benson.