Return to Headlines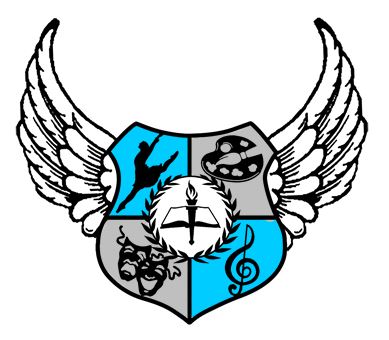 FOOTHILLS FINE ARTS ACADEMY
Week of November 18th, 2019
MODIFIED MONDAY
Just a reminder that tomorrow is a Modified Monday. Students will be released at 1:00PM. Please ensure you have arranged pick up at this time if you provide transportation for your children daily.
DINE OUT NIGHT
Dine Out Night this week is at Sonic! This will be on November 19th at the 67th and Thunderbird location. You will see a flier tomorrow or you can get it on the email version of this call, the web site, or the FH Facebook Page.
FAMILY FOOD SERVICE
If your family or even a friend needs some support for some food service for the Thanksgiving Holiday, please know that the Vineyard Church North Phoenix located at 6250 W Peoria Ave. in
Glendale is offering a Thanksgiving Food Basket. In order to get one, please pre-register at the Food & Clothing Bank in November on Mondays, Tuesdays, or Thursdays from 7 PM – 8 PM or Wednesdays, Saturdays, or Sundays from 9 AM – 10 AM. You must bring a picture I.D. and proof of residence. After registration, pick up for the food basket is on Tuesday, November 26 starting at 5:30 PM. We have info on the Foothills Web page and a link in the email version of this call to the organization for more information.
https://vineyardnorthphoenix.com/thanksgiving/
FALL BREAK
Please know that next week we will be off from school for the fall break that aligns to our Thanksgiving Holiday. We will not be in school from November 25th to the 29th. We will be back to school on December 2nd.
UPCOMING FOOTHILLS THEATER PRODUCTION
This school years Foothills Fine Arts Academy first theater production is this week on the 19th, 20th and 21st of November. The musical is called Sally Sells Seashells. It is going to be a great event and we look forward to our community to come out for this really great performance. Ticket sales are $5.00 and please know that all funds we raise are for the theater department and their ability to be used on future shows. Please appreciate your support.
WINTER WONDERLAND EVENT
On Friday December 6th we will be having our annual Winter Wonderland event. This is a nice school family event. Please plan to attend. The event involves the Santa Shop, hot chocolate, cookie decorating, performances by the arts, Santa pictures, vendor shopping, and yummy food. Yes, we predict a blizzard for fun snow playing!
FOOTHILLS FUNDRAISER PACKET
You have received a Foothills fundraiser packet from your child. We have done this annually and do appreciate your help. Know that the orders and money are due on tomorrow Monday, November 18th. Please read the packet cover for information about how to collect and send money to school, sharing the fundraiser with others, and winning cool prizes. The pickup of the orders will be on Tuesday, December 17th.
ARIZONA COYOTES GAME
If you are a Coyote Hockey fan, please know we have sent our second opportunity for you to buy tickets online. The Arizona Coyotes will be providing funds back to the school's PTSO. This is an easy fundraiser if you or your families would like to attend a game. The next game is next week on our Fall Break on November 27th v. the Anaheim Ducks. The information flier has been given to your child for home and is on the Foothills website in the weekly announcement area.
UPCOMING PTSO & SCHOOL EVENTS
November 1st-18th- Winter Wonderland Fundraiser
November 19th SONIC! Dine Out Night- 59th and Thunderbird
December 6th – Winter Wonderland Event