Return to Headlines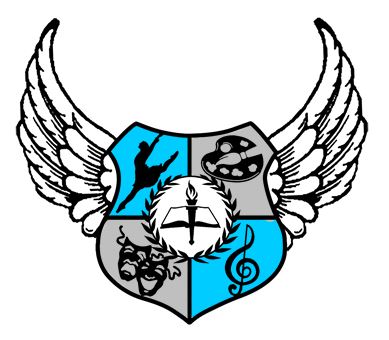 FOOTHILLS FINE ARTS ACADEMY
Week of March 1st, 2021
LINK TO FOOTHILLS CALENDAR LINK TO FOOTHILLS WEB SITE
YEARBOOKS
The Foothills Yearbook titled "A Year Like No Other" can be purchased for $25. The deadline to purchase the yearbook is March 19th, and can be bought online at ybpay.lifetouch.com. You can also come to the office to buy your yearbook, cash or check only please.
PTSO Fundraiser
We have started our fundraiser that will run through March 23rd!
We are thrilled to share that Zag Fundraising is providing our school with a video assembly to engage our students and families while learning from home!
Please join us on your computer for our Virtual Kickoff: https://www.youtube.com/watch?v=-glhvFA5_wg
In the meantime help your child register for online fundraising by registering them at the Zag Online Store: https://store.zagfundraising.com/
VIRTUAL BOOK FAIR
FOOTHILLS ELEMENTARY SCHOOL Book Fair
https://www.scholastic.com/bf/foothillselementaryschool10
Feb. 16 - Mar. 1
Our Book Fair is online! Support our school and help your child discover new books, favorite characters, complete series, and more! You will love the fun new option to shop for Book Fair exclusives directly from the interactive booklist and enjoy free shipping on book-only purchases over $25.

It's a new school year... let's instill a new-found love of reading!
KINDER CONNECT INFO
Each year Foothills holds an evening event for our future kindergarten students to come and get to know teachers, see classrooms, and get to know their school. This year will be different due to the limitations with COVID-19. We are setting up a virtual event. Kinder Connect will be March 10th, at 5:30PM. Information on how to attend the virtual event is on our website. If you or someone you know has a kindergarten student starting in the fall, please contact our office at 623-412-4625 to complete the paperwork to enroll.
COMPUTERS
We have had students out at various times due to COVID-19. We were glad to be able to check out computers to those students who were out for periods of time. As students can come back to campus, we need to get the computers back so they can be used in the classroom and for AZMerit and other testing items that is coming up soon. The office is open from 7:30AM to 3:30PM each day. If that time does not work, please call so we can work out a way for the computers to be brought back.
CROSSING GUARD
We are in need of a crossing guard starting after Spring Break. If you are interested in applying for the position, please go to the district website and select "I would like to apply for a job". You can search for positions by school name. If you have any questions, please contact the office at 623-412-4625.
COVID-19 UPDATES
As the school year continues through the COVID-19 pandemic, we will continue to do all we can to support everyone's health and safety. Information is available on the district website at https://www.peoriaunified.org . Everyone has been working hard to help with the safety mitigations we have in place. Continue to do all that you can at home as we do the same with hygiene, routines, and staying healthy.
UPCOMING SCHOOL EVENTS
Spring Break will be March 15 through 19
REMINDERS
Sign up for school and district text messages. Text YES to 67587
Check your access to ParentVue. Please call our office if you are unable to log in
LINK TO FOOTHILLS CALENDAR LINK TO FOOTHILLS WEB SITE