Welcome to Ira A. Murphy Elementary School!
Grades: K - 8

Principal: John Wallander

Assistant Principal: Julie Giramur


Start time: 8:00 a.m.

Dismissal time: 3:00 p.m.

Enrollment: 535

Year built: 1972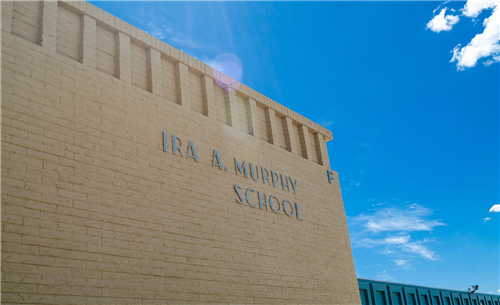 Our Vision
We are one team with one dream. We hold ourselves to high expectations academically, behaviorally, and socially. We are Murphy. We are possible. I AM POSSIBLE.