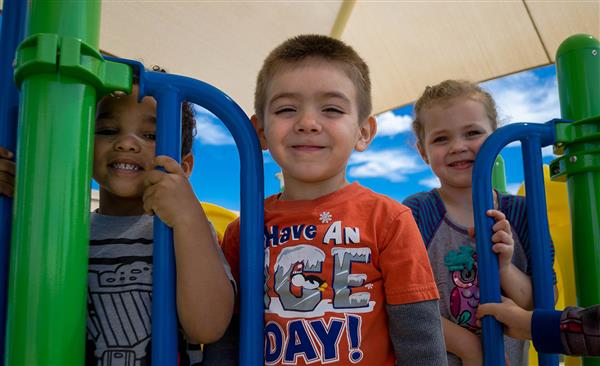 Kindergarten
Kindergarten is an exciting experience and serves as the foundation for a child's future. In Kindergarten, your child will gain skills which will help them learn how to read and write. They will learn social skills, emotional skills and listening skills. They will learn concepts in literacy, mathematics and social studies. They are also exposed to physical education and special classes such as art, and music. Kindergarten is so much more than just your A, B, C's - it is where creativity is encouraged and bright minds blossom in a fun, safe environment. In Peoria Unified, we strive to make this an easy adjustment for parents to ensure your child is well-prepared for the best possible educational experience. The district encourages parents with kindergarten-aged children to register at their neighborhood school.
Enroll in Kindergarten
Children, who are five-years-old before September 1, may be registered at the school site. For a complete list of Peoria Unified schools, click here.



Parents should bring the following documents when they register their child:

the child's original birth certificate;
up-to-date immunization records;
proof of residency in the district (a utility bill or lease agreement is acceptable)

Parents may download a copy of the enrollment packet and open enrollment form from the district's website on the Enrollment page. The forms can be completed at home. Parents may bring a completed form with them when they register their child, expediting the process at the school.


The Kindergarten Parent Handbook includes information on preparing your child for kindergarten, reading tips, age appropriate games and a kindergarten readiness checklist.

Please note, to register for Kindergarten, you must include, with the elementary school enrollment packet, the completed registration form. If you live outside district boundaries, you will need to complete the Open Enrollment Variance Application form.


For more information, please call your neighborhood school or contact the district office at 623-486-6000.