Athletics
We are pleased that you are interested in participating in athletic extra-curricular activities! We want our students to be involved as possible at Lake Pleasant, and being a student-athlete is an excellent way to do this.

Cross Country

For students in 3rd - 8th grade, Cross Country is available in the fall (meets run Sept - October) and is one of our most popular athletic programs here at Lake Pleasant Elementary. There is a meeting scheduled for students to receive information about Cross Country on August 20th at 7:15 am in the MPR with Coach Wagner. Practices will be every Tuesday AM and Thursday AM starting on August 22nd.

In addition, 5th - 8th grade students have an opportunity to try out for a district Track and Field event within their PE classes. This occurs during the spring semester.

Liberty High School Feeder Track Meet window is April 20, 2020 - May 1, 2020.

Track Finals will be on May 7th at Raymond S. Kellis High School.

Lake Pleasant Elementary also has 3 sports seasons for 7th and 8th grade boys and girls.

Fall sports

Girls Volleyball and Boys Flag Football (Tryouts/Practices start the week of August 13-30. Games run Sept. 3rd-Oct. 10th. Tournaments will be Oct. 10th-22nd).

GIRLS VOLLEYBALL 2019

Winter sports

FLAG FOOTBALL 2019

BOYS BASKETBALL 2019

GIRLS SOFTBALL 2019

Games are November 13th - January 22nd. Tournaments will be January 28th - February 5th.

Spring sports

Girls Basketball and Boys Softball (Tryouts/Practices are Feb. 4th - 22nd. Games are February 26th - April 8th. Tournaments will be April 14th - 21st.) Tryout information will be posted in late-January.
Athletic Fees
Athletic fees are $25 per sport, with a maximum of $50 for the school year.

Regular season games are free for families and friends to attend.

Tournament games are $3 for each spectator.
Athletic Clearance Packets
MEDICAL FORMS DO NOT NEED TO BE NOTORIZED OR SIGNED IN FRONT OF A STAFF PERSON.

Medical Forms are required to be turned into the coach prior to participating in tryouts, practices and games.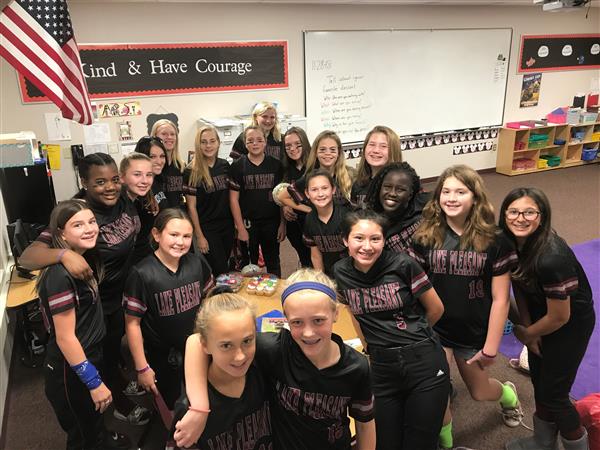 CONTACT
Girls Volleyball:

Brittanie Lopez, Coach Email

Boys Flag Football:

Mark Krichbaum, Coach Email

Cross Country:

Juli Wagner, Coach Email

Boys Basketball:

James Wagner, Coach Email

Girls Softball:

Brittanie Lopez, Coach Email

Erica Rhodes, Coach Email

Girls Basketball:

Juli Wagner, Coach Email

Boys Softball:

Caleb Wood, Coach Email