Athletics
We are pleased that you are interested in participating in athletic extra-curricular activities! We want our students to be involved as much as possible at Lake Pleasant, and being a student-athlete is an excellent way to do this.

Cross Country

For students in 3rd - 8th grade, Cross Country is available in the winter and is one of our most popular athletic programs here at Lake Pleasant Elementary. Meets run from November - January and championships are held in February.

In addition, 5th - 8th grade students have an opportunity to try out for a district Track and Field event within their PE classes. This occurs during the spring semester.

Liberty High School Feeder Track Meet window is in April/May.

Track Finals are to be announced.

Fall sports (7th & 8th graders only)

Boys and Girls Softball

Winter sports (7th & 8th graders only)

Girls Volleyball and Boys Flag Football

Spring sports (7th & 8th graders only)

Boy and Girls Basketball

Spiritline (5th - 8th graders)
Athletic Fees
Athletic fees are $25 per sport, with a maximum of $50 for the school year.

Regular season games are free for families and friends to attend.

Tournament games are $3 for each spectator.
Athletic Clearance Packets
MEDICAL FORMS DO NOT NEED TO BE NOTORIZED OR SIGNED IN FRONT OF A STAFF PERSON.

Medical Forms are required to be turned into the coach prior to participating in tryouts, practices and games.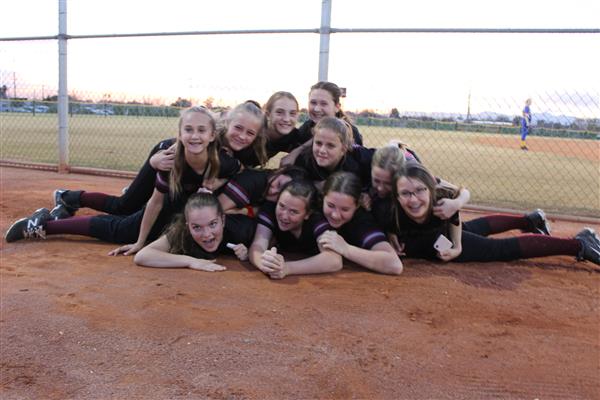 CONTACT
Girls Volleyball:

TBA

Boys Flag Football:

Mr. Todd Seiber

Cross Country:

Jenny Graudins

Boys Basketball:

Mr. Todd Seiber

Girls Softball:

Ms. Kassidy Hooton

Girls Basketball:

TBA

Boys Softball:

Mr. Todd Seiber

Spiritline

Monica Ventrella