Annual Athletic Registration
The Arizona Interscholastic Association and the Peoria Unified School District require that high school students register annually to participate in athletics and marching band. Parents must follow the below six steps. Only fully registered and approved students are permitted to tryout, compete, and/or attend practices, camps, and clinics.

1. SCHEDULE A PHYSICAL EXAMINATION

Bring the physical examination forms below, which you, your student, and your doctor must complete together. After you've completed the exam, you will be able to scan and upload the completed, signed assumption of risk and covid forms (nine pages in total) into www.registermyathlete.com.

AIA Physical Signature Page 23-24

Physicals completed prior to March 1, 2023 expire on July 31, 2023.

Physicals completed on or after March 1, 2023 expire on July 31, 2024.

If your student is already registered, login prior to the start of each season to view and update your student's profile and team registration. A parent can create one login to register all of his/her high school-aged children. You will need to provide the site with contact information and your student's medical and health insurance information, etc. If you're interested in low-cost health insurance options for your son or daughter, please click here to visit K&K Insurance, which provides athletic coverage for as little as $30.

Register My Athlete Directions

3. EACH SEASON, REGISTER FOR A SPORT ON WWW.REGISTERMYATHLETE.COM

Be sure that you have selected the 2023-24 school year. Register for those specific sports and activities in which your son or daughter wishes to participate. You may log back in at anytime to add additional sports or to withdraw your registration from a particular sport. For example, a football player who completes registration for Football in the fall will need to log back into www.registermyathlete.com after Football season in order to register for Wrestling in the winter.

4. READ ALL OF THE REQUIRED DOCUMENTS, CHECK THE NECESSARY BOXES, AND DIGITALLY SIGN

In www.registermyathlete.com, the parent and the student must read all of the required documents and check all boxes to indicate agreement in response to all of the policy statements. The parent and the athlete must provide a digital signature to further indicate agreement and understanding of all documents, statements, and policies.

5. UPLOAD YOUR BRAINBOOK AND OPIOID CERTIFICATE OF COMPLETION (1st Time Athletes Only)

All students interested in athletics must complete the online Brainbook Concussion Education module and Opioid module prior to their first participation in tryouts, camps, or practices. These online courses must be completed one time in a student athlete's high school career. To "pass" the course, students must receive at least an 80% score and then scan their certificates of completion into RegisterMyAthlete. Visit https://academy.azpreps365.com/ to begin the Brainbook and Opioid course, which students must complete ONLY THE FIRST TIME they register to take part in athletics.

6. UPLOAD YOUR SIX-PAGE PHYSICAL EVALUATION, MTBI FORM, AND CONSENT TO TREAT FORM.

Be sure that all signatures are complete. Scan the six pages of documents completed by your doctor, you, and your son or daughter, and the Consent to Treat and MTBI forms. Upload the eight-pages into the appropriate location in www.registermyathlete.com.

Once a student's profile, physical documents, Brainbook and Opioid certificate, and agreements and digital signatures are completed, the Kellis Athletics Office will review your son or daughter's submission and approve or reject the registration. If there are any missing or incomplete steps above, your son or daughter will remain unapproved until you resolve those incompletions on www.registermyathlete.com OR call our office. It is our pleasure to help you with this process. Please contact us anytime with questions at 623-412-5430.
Streaming Events
To stream one of Peoria Unified's games online, please visit psbnonline.com

Disclaimer: There are many fraudulent Facebook event pages and Twitter accounts promising streams of sporting events who tag our schools, teams, coaches and even players. These are scams which can be used to steal your login combinations and either sell them on the web or use the combinations in an attempt to take over personal accounts such as social media or your banking information. This includes events and pages who appear credible but within their links, they take you to an outside source, which is clickbait. If you are being re-routed to a strange URL to watch a game, or if it asks you to log in or create an account, please be aware. If you hover over a link that is not owned by the school, PSBN, NFHS Network, Sports360AZ, or AZPrepSpotlight, reach out our school that is hosting the stream and confirm.
Cougar Pride... Is it in You? Own It!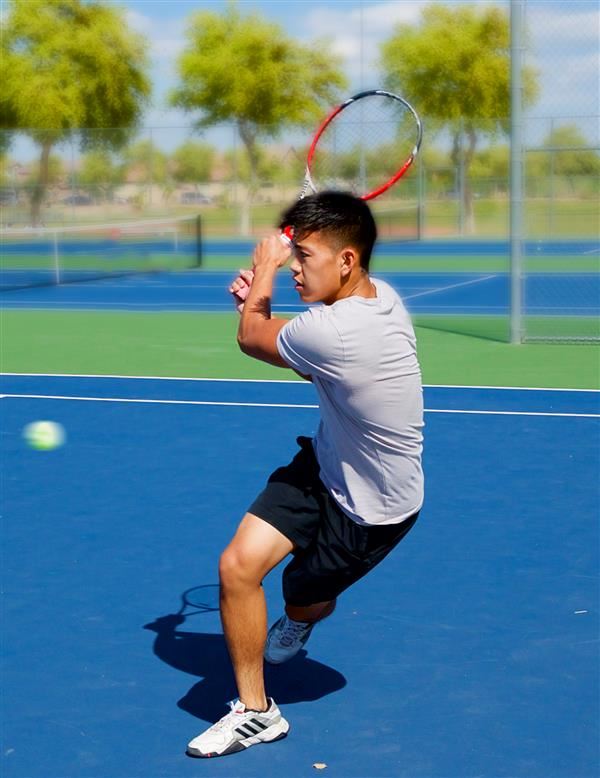 Cougar Athletics: Get Involved!
Kellis is proud to offer athletes the opportunity to participate in 14 varsity sports, as well as Spiritline and Marching Band. High school athletics provide our students opportunities to develop physically and socially. Kellis coaches teach their students to work hard, to persevere, and to strive for growth and achievement, both in the classroom and on the field. Sports are a tremendous complement to our academic program because students who compete are among the most likely to graduate, to attend college, and to develop the skills necessary for success and happiness in life. Kellis' graduation rate annually exceeds 94%, and we're proud to share that our graduates in 2017 earned more than $7 Million dollars in scholarships and grants. Student athletes are among the most likely to earn scholarship money for college. Make athletics part of your high school experience! Visit or call our office anytime for help with questions or registration: