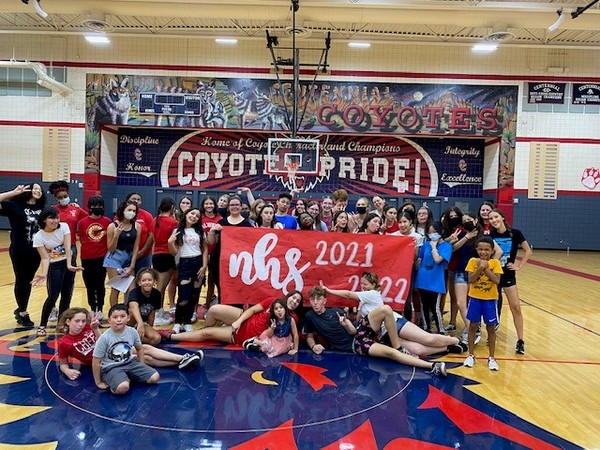 ​​Welcome to the Centennial Chapter of the National Honor Society!

Through this site, you will be able to locate various resources such as sponsor and officer information, upcoming events, NHS documents, and more. Please feel free to browse around. If you notice any errors or concerns regarding the website, please contact Ms. Terjesen at rterjesen@pusd11.net or stop by and see her in room 637! Mrs. Bailey is also available, as well, if you need anything.

Mission and Membership Requirements

The National Honor Society is the nation's premier organization recognizing outstanding high school students who demonstrate excellence in the areas of scholarship, leadership, service, citizenship and character. NHS promotes and provides student recognition and leadership development opportunities to prepare and empower students to serve their schools and communities. NHS is proudly sponsored by the National Association of Secondary School Principals.

National Honor Society membership for PUSD students is extended to those who maintain high standards of scholarship, citizenship, leadership, character, and service to the school and community. A Class Rank Index (CRI) of 3.7 is a district requirement to be considered for membership. Upon receiving applications, a faculty council selects the members and the principal gives final approval. For additional information, contact the advisers, Ms. Ms. Roxane Terjesen (RTerjesen@pusd11.net) and Mrs. Ryan Bailey (RBailey@pusd11.net).

We host mandatory monthly member meetings on the first Wednesday of every month at 645 in room 500. Please be sure to attend as information is distributed to the whole group at this time. Additionally, please make sure to follow the Remind101, Twitter, and be in contact with your assigned officer leader to stay up to date on all necessary information.