National Honor Society
National Honor Society is proud to include students who maintain standards of excellence in the areas of scholarship, citizenship, leadership, service to community and school, and character.

Students seeking membership need to have completed 3 semesters of high school, demonstrate strengths in the above-mentioned areas and must have a 3.750 Class Rank Index (CRI) or above to apply for membership.

Invitations to apply for membership go out in early spring.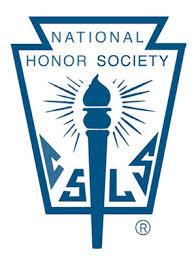 Officers for 2018-2019 School Year
President: Ishika Amin

Vice President: Whitney Gassmann-Mennes

Secretary: Arleth Ortiz

Treasurer: Nathaniel Denham

Publicity/Media: Carson Briggs

Historian: Kacie May Ritchie

Sponsor: Becca Coons