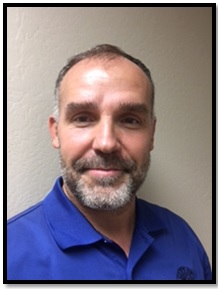 Phone:
Email:
Degrees and Certifications:
Dr.

Robert Benson

Robert Benson is in his 5th year serving Foothills as Principal. In his 26 years as an educator, Dr. Benson has served as an art teacher, ceramics teacher, photography teacher, curriculum and instructional specialist for the visual arts, and Director of Arts Education. He received his Bachelor's degree in art education through Cleveland State University in Cleveland, Ohio. In his undergraduate years, Dr. Benson was also an NCAA athlete in the sport of wrestling. Dr. Benson earned his Master's degree and Doctorate in K-12 Educational Leadership from Arizona State University. Dr. Benson has served in many leadership capacities in the areas of arts education. Dr. Benson has served as the local partner for the John F. Kennedy Center's Partners in Education AZ95 program and served as the president of the Arizona Alliance for Arts Education. Dr. Benson has served on many Arizona Department of Education committees due to his interest in arts related quality instruction, teacher evaluations for arts educators, district level arts assessment, arts integration, as well as arts standards development and adoption processes. Dr. Benson has presented in many capacities state and nationally in these areas of interest. He has been awarded the Arizona Art Education Association Administrator of the Year as well as the State of Arizona's Individual Governor's Arts Award for Arts Education. He has served civically as the Chair of the City of Peoria Arts Commission. Dr. Benson has been married to his wife Tami for 26 years. He has three children Dylan, Caleigh, and Emily. When he has time, he enjoys making pottery, fly-fishing, and finding creative things to do.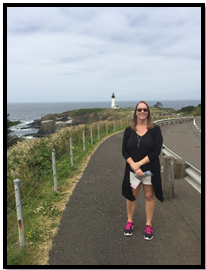 Phone:
Email:
Degrees and Certifications:
Mrs.

Alison Shinkle

Mrs. Shinkle is the new Assistant Principal at Foothills Elementary and is very excited to begin this new adventure in her life. Mrs. Shinkle started in PUSD as a volunteer mom when her oldest daughter entered kindergarten at Sun Valley Elementary. When both of her daughters were in school in kindergarten and 2nd grade,she became the part time kindergarten lunch aide. The following year she became an Instructional Assistant in the K-4 resource room (even though she had no idea what "resource" meant!) After two years in resource she went back to school and received her Cross-Categorical Bachelor's degree in Elementary and Special Education. she was hired at Ira A. Murphy Elementary in January 2009 as the K-5 resource teacher, where she spent 3 ½ years. Mrs. Shinkle then transferred to Oakwood Elementary where she spent the past five years servicing students in resource in all grade levels of K-8. During her time at Oakwood she received her Master's in Educational Administration through Grand Canyon University and graduated in June 2015. During the summer of 2017, Mrs. Shinkle was invited to interview for open positions within PUSD and on June 7, 2017 was hired as ourr new assistant principal.

Mrs. SHinkle has been married for 26 years to her husband, Cory, who works in curriculum and instruction for Glendale Union High School District, where he just celebrated his 25th year. They have two daughters, Alyssa (almost 23) and Jessica (20). Alyssa currently works for Sunshine Residential Homes as a staff member in a boys group home and is a graduate of Grand Canyon University with a Bachelor's degree in Psychology. In January, she will begin her Psychology Master's program with emphasis in Equine and Adventure therapy through Prescott College. Jessica will be starting her Junior year at the University of Arizona (Go Wildcats!) and is studying Veterinary and Animal Sciences. Her future plans include Vet school at North Carolina State.

This summer Mrs. Shinkle enjoyed a road trip with her husband. They were able to fly to San Francisco and rent a car to travel the Pacific Coast Highway to Portland, Oregon where they visited their long-time friends. Teh Shinkles had an amazing trip! They took time to tour all around San Fran on a double decker bus, ride a RZR on the Oregon Sand Dunes, and hike a 5.2 mile trip through Silver Falls State Park where we saw 13 amazing waterfalls.