IHS Dances
Dances are usually held on campus and are always well chaperoned and held only with administrative approval. School and district guidelines will be enforced at all dances. Ironwood High School Dances are school sponsored events. Students are expected to abide by all Ironwood rules and regulations at all times.


In order to purchase tickets students must have:

A clearance ticket from the Bookstore if debts are over $50.
Signed Code of Conduct
A valid High School ID
An administration approved Guest Pass (if bringing a non-Ironwood student)

Tickets are sold on campus at lunch. Tables will be set up on campus in the area between the Library and the Eagle's Nest. Dance tickets are not sold through the bookstore. Tickets are sold by the student class or club responsible for hosting the dance. As these are student run fundraisers we cannot take credit cards. Cash or checks (made out to Ironwood High School) are accepted.


Rules and Code of Conduct at the Dance


In order to enter any Ironwood High School Dance, every attendee (students and guests) must have a valid identification card. No ID = No Entry!
Students are expected to remain at the dance. Anyone who leaves cannot be readmitted. Students are not to loiter at the door or on the grounds outside.
Students who exhibit unacceptable or disruptive behavior will be asked to leave.
Students determined to be in violation of the PUSD Alcohol, Tobacco, and Other Drug policies will be subject to arrest, removal from the dance, and consequences as per the policy. Any student who violates the drug and alcohol policy may not be permitted to participate in graduation ceremonies. Participation in graduation is a privilege not a right.
Dress appropriately. All students are expected to abide by the normal dress code guidelines regarding prohibited attire. Ladies: Dresses may not be cut too low in the front or in the back. They may not expose a bare midriff and they may not be excessively short. Gentlemen: For a formal or semi-formal dance: No Shorts, T-Shirts or Jeans. A Tuxedo or a Suit and Tie are appropriate for Prom. Dress slacks and dress shirt are appropriate for Homecoming.
Students are expected to dance in a respectable manner. Dancing that is inappropriate, overly sexual in nature, or creates unsafe conditions is not allowed. School officials reserve the right to make decisions on suitable dancing and individuals who engage in the above-mentioned behaviors will be removed from the dance.


GUESTS (Non-Ironwood Students):

Guests will only be permitted to attend the Homecoming dance, the Prom formal dance and other formal dances as approved by administration.
Student guests will not be admitted without proper identification and a guest pass issued and approved by the administration.
Only one Guest per Student. You may not change your guest once tickets have been purchased.
Guest must also complete the Code of Conduct Contract.Students must complete the Guest Request Contract prior to purchasing tickets.
Students are responsible for obtaining all signatures and providing a clear copy of the Guest ID (Clear photocopy of Guest ID must be attached to the Guest Pass Contract).
Guest contracts must be turned in by the due date. Incomplete or late forms will not be accepted. No faxed copies will be accepted.
For Homecoming and Winter Formal – Guests Must Be Current High School Students.
For Prom - Guest must have been promoted from 8th grade and be under the age of 21. Only current junior or senior students may bring guests to the prom. Freshman or Sophomore Ironwood students that are invited by a Junior or Senior student, do not have to complete the Guest Pass Contract. Current Ironwood ID must be shown when purchasing tickets.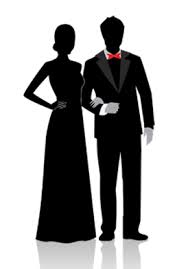 Contact
Susan Schmit

Assistant Principal - Activities

623-486-6403

Lisa Schmitt

Receptionist - Guest Passes

623-486-6400

Kathy Wilson

Student Council Sponsor - Homecoming

Michele Schiff

NHS Sponsor - Winter Formal

Michael Suman

Junior Class Sponsor - Prom

Lisa Garza

Junior Class Sponsor- Prom