Welcome
The mission of the Peoria Unified School District's Transportation Department is to transport every student who rides a bus to and from school or on a field trip in the safest, most efficient, and professional manner. We will provide a high quality of support for the programs and services that are offered by the Peoria Unified School District.

This web site is designed to inform parents and students about school bus safety, transportation policies, and other information regarding to school buses and the Transportation Department.
Come Drive for Us
The wheels on the bus go 'round and 'round! Have you considered being a school bus driver? Here's your chance! Become a Peoria Unified bus driver and transport our students to success. Without our professional bus drivers, students can't make it to school, their big game or next performance. With you, our students can reach their full potential.

If you love being a part of the community and want to make an impact, then come join an amazing transportation team with over 250 strong. As a bus driver in Peoria Unified, you can create your own schedule and receive competitive compensation. Our bus drivers are paid above the national average! We are prepared to support you every step of the way from getting your CDL to continued growth opportunities. Help drive the future with Peoria Unified.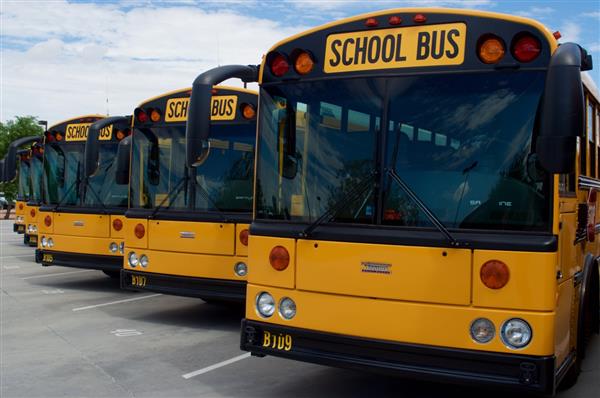 Contact
Main Number
623-773-6600
Available 7:30 a.m. to 4:30 p.m.

Dispatch Number
623-773-6601 or 623-773-6602
Available 4:30 a.m. to 5:30 p.m.

Attendance Line
623-773-6625
24 Hour Message Line

Philip Camacho
Transportation Director
623-773-6613
Email

Laura Ochenreider
Regular Ed Supervisor
623-773-6611
Email

Sarah Dame
Special Needs Supervisor
623-773-6612
Email