Welcome to the Ironwood High School Guidance Department
Our guidance department is dedicated to providing every student with academic opportunities and support. Our goal is to have every student achieve their full intellectual, physical, emotional, social, and career potential.

Guidance Office Hours are from 7:00 a.m. - 3:00 p.m.

Phone 623-486-6407

Fax 623-486-6446
Who to Contact
Enrollment: Please contact Belinda Evans to set up an enrollment appointment. Enrollment and registration for new students are done by appointment only. Please make sure you bring a completed High School Enrollment Packet to your appointment. Parent/Guardian must also supply the following items upon enrollment: Proof of Residency, Immunization Records, Birth Certificate, Transcripts or Proof of Promotion. *If applicable, a copy of guardianship or custody papers and a copy of your student's Individualized Education Plan must also be provided in order to complete the enrollment.

Schedules: Please contact your student's guidance counselor for any questions or requests regarding your student's schedule. Email is the best way to reach the guidance counselors.

Scholarships, Dual Enrollment, and Career Info: Please contact Debbie Owen in the Career Center or visit the Career Center Page.

Transcripts and Student Withdrawals: Please contact Cathy Leftault in the Records office.

Testing Information and Special Requests: Please contact our Administrator in charge of Academics, Russell Dunham.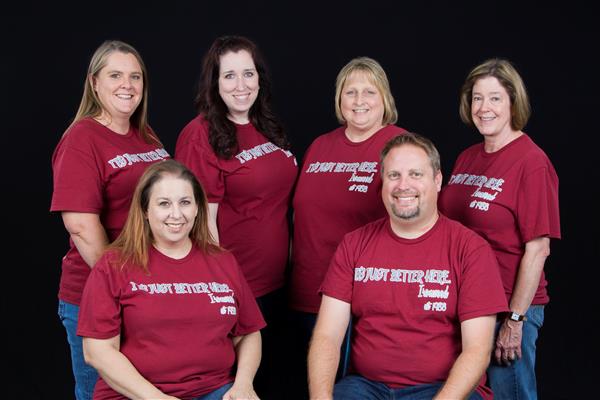 Guidance Department
Shannon Doyle

Guidance Counselor

623-486-6434

Belinda Evans

Guidance Secretary

623-486-6407

Jennifer Goldman

Head Guidance Counselor

623-486-6435

Lauren Harrell

Guidance Counselor

623-486-6433

Cathy Leftault

Records

623-486-6437

Cindy McCaughey

Guidance Counselor

623-486-6417

Debbie Owen

Career Center Specialist

623-486-6422

Brian Starr

Guidance Counselor

623-486-6432