General Swim and Dive Information
Swim and Dive are fall sports at Liberty with a 7 duel meet schedule and two Invitiationals. There is also a district meet and state meet. Swim and Dive are co-ed sports. Typically, the first day of swim practice is the second or third day of school. There are no cuts for Swim and Dive so any student can participate. If you are interested in joining Swim or Dive, please contact head coaches.



STUDENT SWIM MEETING
8/8, 2:30-2:45pm, Lecture Hall

PARENT SWIM MEETING
8/15, 5:30pm, Lecture Hall

PRACTICE SCHEDULE
First practice will be August 12th 3:15-5:00pm
Beginning August 16th there will be two different practices.
More information about the practice times will be discussed
at the student and parent meetings.
THE LAST DAY TO JOIN SWIM AND DIVE IS FRIDAY, AUGUST 16TH.

Monday, Wednesday, Thursday
1st 3:15-4:00pm
2nd 3:45-5:00pm
Tuesday
1st 4:45-5:30pm
2nd 5:15-6:30pm
Friday
1st 4:00pm-4:45pm
2nd 4:30-5:30pm


All practices and home swim meets are at

Sunrise High School Pool
21200 N. 83rd Ave.
Peoria, AZ 85383






Schedule 2019-2020
The Swim scheule is in the "Swim Hand Book". The link is on this page.

The meet on 10/1 has been rescheduled to 10/8.
Annoucements
Liberty Swim placed 1st overall as a team at the Peoria distric meet

Boys placed FIRST in the district

Girls places SECOND in the district.

WAY TO GO LIBERTY SWIM!!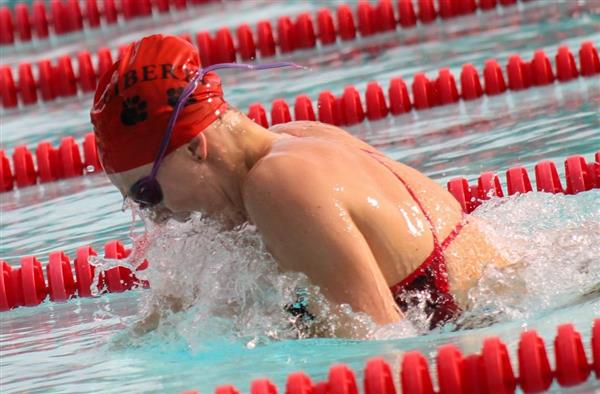 Swim Handbook
If you would like a hard copy of the handbook,
or a hard copy of the swim team policy agreement page, please let the coach know.