Updates
November 10, 2021: If you have a Preschooler that you would like to register, please read the Information Flyers under QUICK LINKS for additional information. Contact 623-773-6675 to check availability prior to registering as some sites are full with waiting lists.

*Due to high demand, variances for out of district students are not being accepted at this time. Contact the preschool office at the number above to be added to a waiting list.
2021-22 Preschool Locations & Times
ECCEL Preschool Registration Process
Registration is held online with additional forms that are required to complete the registration process. Use the Quick Links to the right "Register Here" and "Required Forms Packet" to complete a registration request. Completed forms, birth certificate, immunization record, proof of residency and scholarship applications (when available) with supporting documentation can be emailed or faxed to 623-773-6680.

Variances for out of district students will be considered starting in August based on capacity.

Scholarship opportunities: Applications are available under Quick Links. Scholarships are awarded for one year only. Returning families must reapply. Scholarships are limited and based on eligibility criteria. There is a monthly copayment for scholarship recipients.
Preschool Payment Information
Credit card payment online - can be made at any time through your Eleyo account here.

Cash and check payments will only be accepted at one of the following three Peoria Unified locations:

Preschool Office at Sky View Elementary School: 8624 W. Sweetwater Ave., Peoria, AZ 85381. 8 a.m. – 3:30 p.m.
KidZone Office at Desert Valley Elementary School: 12901 N. 63rd Ave, Glendale, AZ 85304. 7:30 a.m. – 4 p.m. or by
District Administration Center: 6330 W. Thunderbird Rd., Glendale, AZ 85306. 7:30 a.m. – 4:30 p.m.

If you have any questions or concerns, please contact the Preschool Office at 623-773-6675.
Quality First
Quality First is a signature program of First Things First that partners with childcare and preschool providers to improve the quality of early learning across Arizona. Quality First supports providers in making quality improvements that research proves help children thrive. These include education for teachers to expand their skills in working with young children and coaching to help providers create learning environments that nurture the emotional, social and academic development of every child. You can learn more at QualityFirstAZ.com.

Why does quality matter in early learning?

· 90% of a child's brain develops before age 5. The positive, nurturing relationships young kids have with adults – from parents to childcare and early learning professionals – shape their learning now and throughout their lives.

· Quality early learning settings like childcare and preschool help children develop skills – like motivation, self-control, focus, and self-esteem – that are crucial to their success now and once they enter school.

What does quality early learning look like?

Quality childcare and preschool settings build on basic health and safety to include:

· Teachers and caregivers who know how to work with infants, toddlers and preschoolers

· Positive, nurturing relationships that give young kids the individual attention they need

· Learning environments that encourage creativity and imaginative play

· Hands-on activities that stimulate and encourage positive brain connections in children; and,

· Caregivers who provide regular feedback to parents on the development of their child. All of these elements combined make a childcare environment that prepares children for kindergarten.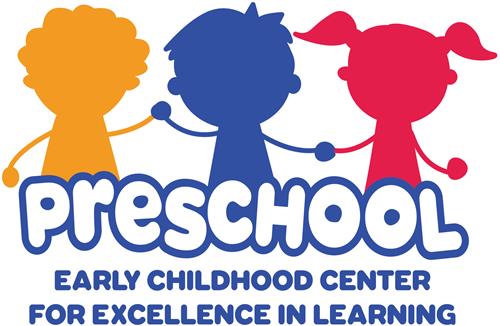 Contact
Community Preschool:

Cristy Maldonado
Early Childhood Specialist
623-773-6675 | Email

Brenda McKinney
Early Childhood Registrar
623-773-6678 | Email

Kelli Johnson
Early Childhood Secretary
623-773-6683 | Email

Dr. Debbie Pischke
Early Childhood Director
623-773-6676 | Email

Developmental Preschool:

Crystal Williams
Preschool Assessment Team Clerk
623-773-6685 | Email

Laura Smith
Preschool Special Education Lead
623-773-6686 | Email

Karen Vazquez
AzEIP Transition Clerk
623-773-6684 | Email

Family Resource Centers:

Jessica Harris
Family Resource Center Coordinator
623-773-6679 | Email