---

Updates:

Return to School 2020

While the preschool office is closed for summer the administration is hard at work developing safe plans for the physical return of preschoolers to classrooms. Updates will be sent via email and posted to our website once the preschool specific plan comes together. District wide information regarding the Return to School Plan is available at peoriaunified.org. We know you are eager for information and we appreciate your patience during this time of uncertainty. Regular office hours resume July 23rd .

Maricopa County & Peoria Unified to Hold Immunization Clinics

In partnership with the Maricopa County Department of Public Health, the Peoria Unified School District will host free immunization clinics for those 18 years old and under 8 a.m - 3 p.m., Tuesday, July 7 at Zuni Hills Elementary School, 10851 W. Williams Road, Sun City, and Wednesday, July 15 at Peoria Elementary School, 11501 N. 79th Avenue, Peoria. The vaccinations will be conducted by the Maricopa County Department of Public Health.

The immunization clinics are at no cost to residents. Insurance is preferred, however it is not required. No appointment is necessary to receive vaccinations.

In order to ensure safety, public health staff will be on site to monitor and direct traffic, enforce social distancing guidelines and clean and disinfect the area and items between each family. Families are asked to bring their own pen, wear a mask if possible, bring in an immunization record for the person being vaccinated, as well as the consent form which can be completed on site.

To learn more about child immunizations, visit the Maricopa County website at www.maricopa.gov.

Please read updates due to COVID19 school closure:

We have decided to cancel our Preschool Summer Camp, which was scheduled to start in June, due to many variables beyond our control related to the coronavirus. While we were looking forward to providing this opportunity to your children, the health and wellbeing of our students is our priority. We are following the direction of the Governor and Superintendent of Public Instruction and are committed in helping decrease the spread of COVID-19.
Free meals for children and low cost meals for adults are available at school sites. Please see the district's main web page for further information and times.
Refunds for March school closure days will be processed as soon as possible but may take several weeks. A check will be sent to the address we have on file for you. If you do not recieve your check by May 29 contact the preschool office at 623-773-6675 and leave a message.
There are no payments due for April or May. Refunds will be processed for payments already recieved for these months.
We are working to put together resources for you and your child to continue their educational experience. Please check back frequently.
If your child has an upcoming IEP meeting you will be contacted and the meeting will most likely take place virtually.

2020-2021 Updates:

Registration for the 2020-21 school year is now open. Please read below for further information.

Quality First Scholarship Applications are available under Quick Links to the right.
ECCEL Preschool Programs
Registration for the 2020-2021 school year is online only. Please use the Quick Link to the right to complete a registration request. Placements are based on availability, on a first come, first served basis. The Required Forms Packet is required for preschool students who are new to the program this year. Completed packets can be emailed or faxed to 623-773-6680.

ONLY students residing within Peoria Unified's boundaries and children of Peoria Unified employees will be considered for placement through July 31, 2020. Variances for out of district students will be considered starting August 3, 2020 and may not be approved until after the 1st day of preschool.

Scholarship opportunities: Applications are available under Quick Links. Scholarships are awarded for one year only. Returning families must reapply. Scholarships are limited and based on eligibility criteria. There is a monthly copayment for scholarship recipients.
Preschool Payment Information
Cash and check payments will only be accepted at one of the following three Peoria Unified locations:



Preschool Office at Sky View Elementary School: 8624 W. Sweetwater Ave., Peoria, AZ 85381. 8 a.m. – 3:30 p.m.
KidZone Office at Desert Valley Elementary School: 12901 N. 63rd Ave, Glendale, AZ 85304. 7:30 a.m. – 4 p.m. or by
District Administration Center: 6330 W. Thunderbird Rd., Glendale, AZ 85306. 7:30 a.m. – 4:30 p.m.

Credit card payment online - 2019/2020 school year: can be made at any time through ParentVUE.

If you have any questions or concerns, please contact the Preschool Office at 623-773-6675.
Quality First
Quality First is a signature program of First Things First that partners with childcare and preschool providers to improve the quality of early learning across Arizona. Quality First supports providers in making quality improvements that research proves help children thrive. These include education for teachers to expand their skills in working with young children and coaching to help providers create learning environments that nurture the emotional, social and academic development of every child. You can learn more at QualityFirstAZ.com.

Why does quality matter in early learning?

· 90% of a child's brain develops before age 5. The positive, nurturing relationships young kids have with adults – from parents to childcare and early learning professionals – shape their learning now and throughout their lives.

· Quality early learning settings like childcare and preschool help children develop skills – like motivation, self-control, focus, and self-esteem – that are crucial to their success now and once they enter school.

What does quality early learning look like?

Quality childcare and preschool settings build on basic health and safety to include:

· Teachers and caregivers who know how to work with infants, toddlers and preschoolers

· Positive, nurturing relationships that give young kids the individual attention they need

· Learning environments that encourage creativity and imaginative play

· Hands-on activities that stimulate and encourage positive brain connections in children; and,

· Caregivers who provide regular feedback to parents on the development of their child. All of these elements combined make a childcare environment that prepares children for kindergarten.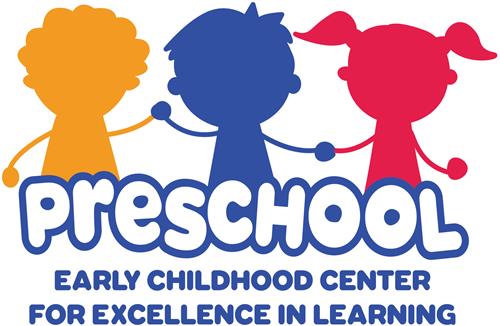 Contact
Community Preschool:

Dr. Debbie Pischke
Early Childhood Director
623-773-6676 | Email

Kelli Johnson
Early Childhood Secretary
623-773-6683 | Email


Shannon Lawson
Community Preschool Clerk
623-773-6675 | Email

Brenda McKinney
Registrar
623-773-6678 | Email

Developmental Preschool:

Crystal Williams
Preschool Assessment Team Clerk
623-773-6685 | Email

Laura Smith
Preschool Special Education Lead
623-773-6686 | Email

Karen Vazquez
AzEIP Transition Clerk
623-773-6684 | Email

Family Resource Centers:

Jessica Harris
Family Resource Center Coordinator
623-773-6679 | Email